The new equipment has been installed and performing admirably for the past several months: A custom-built quad core workstation with an HP DreamColor LP2480zx monitor. Render times have been up to twenty times faster with this system, saving an immense amount of time and letting me speed up my development cycle. The DreamColor allows for pristine color reproduction, using the billion-color full color space. The contrast ratio and color-reproduction are key to the color-managed workflow I am implementing with this system.
Both 3D Studio Max and Lightwave run like a dream with this setup.
This system upgrade was funded in part by a generous grant with the assistance of the Midland College Business & Economic Development Center.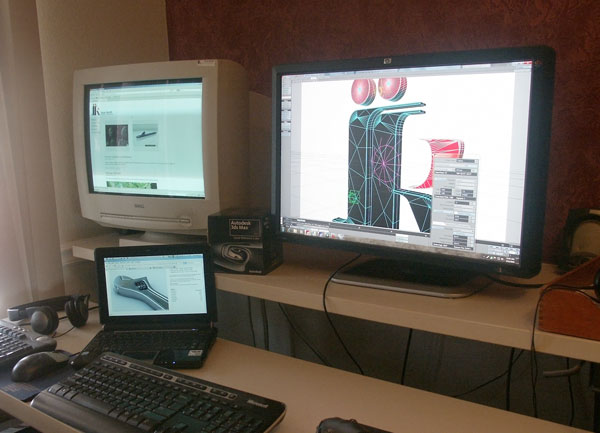 Here's the view of my current desktop space.